---

Posts: 40
Joined: Sat Jan 18, 2014 12:34 am
Hi. Does anyone have a list of error codes for the Agilent/Varian 325 and 335 detectors? I recently got an error on my 325 detector...
MST_CC_NOT_ENOUGH_PARAM_ON_FIRST_LINE
Here's a photo on Galaxie Workstation...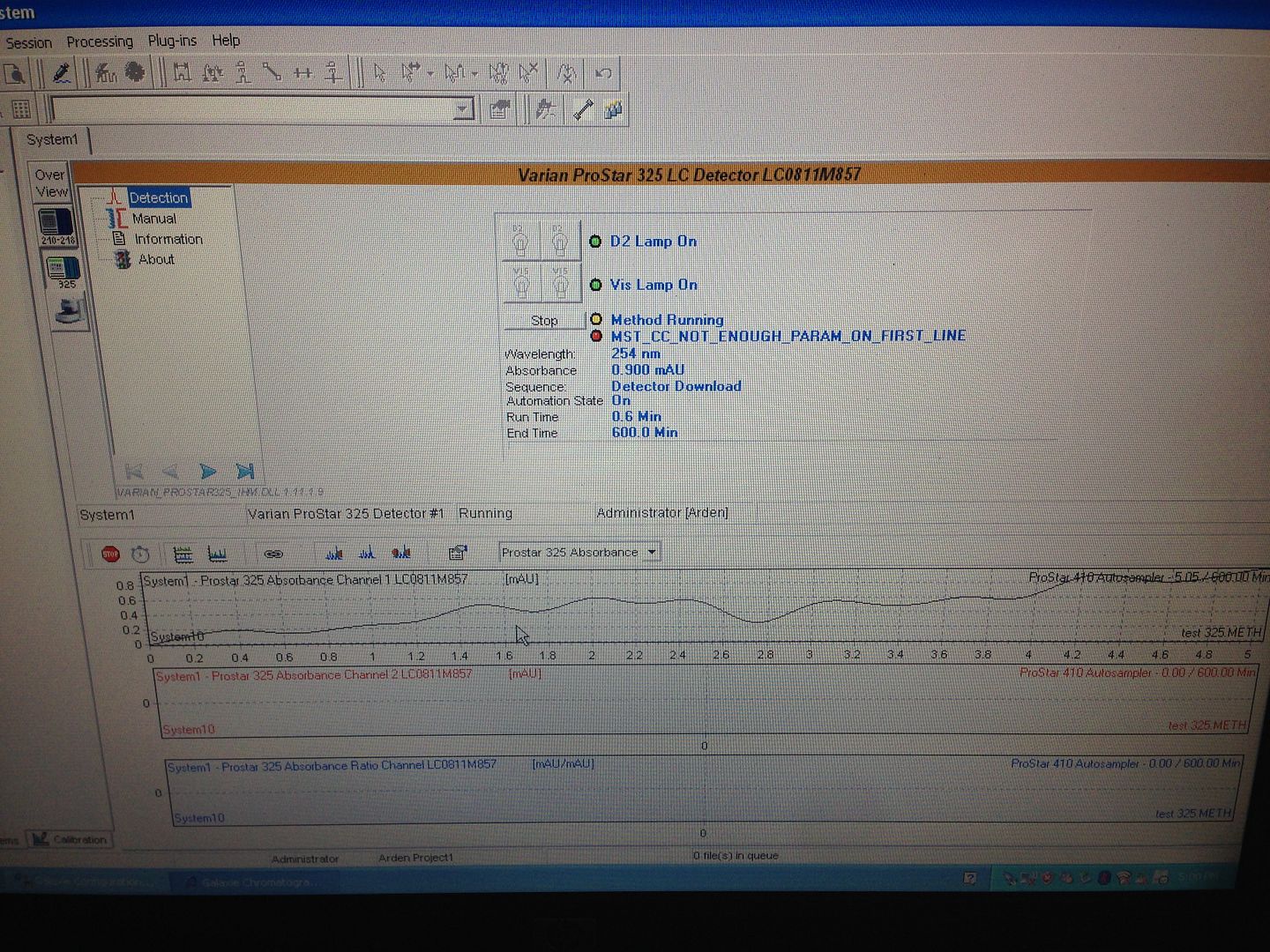 I only noticed the error when I turn on the Visible lamp, as you can see in the photo. I restarted the module and turned on only the D2 lamp and did not get the error again. The error doesn't seem to have any noticeable effect on the signal, but I want to know what it is.
Also, I noticed when I'm done with my work for the day, occasionally when I turn off the D2 lamp I get an error...
SIG_CC_POSSIBLE_WL1_SATURATION_CONDITION
This happens right after the lamp turns off, I'm not sure if the detector is still trying to acquire data with an off lamp? Again the error doesn't have a bad effect because I've already turned off the lamp and I'm done acquiring.
The detector is a Varian 325 with 2.06 firmware, which unfortunately doesn't work with Star WS. I was thinking of downgrading the firmware to the 1.3, but I'm worried about what it might do. Anyone have experience doing that? I hate Galaxie WS soooo much. When I try to connect the 325 detector to Star, I get this error...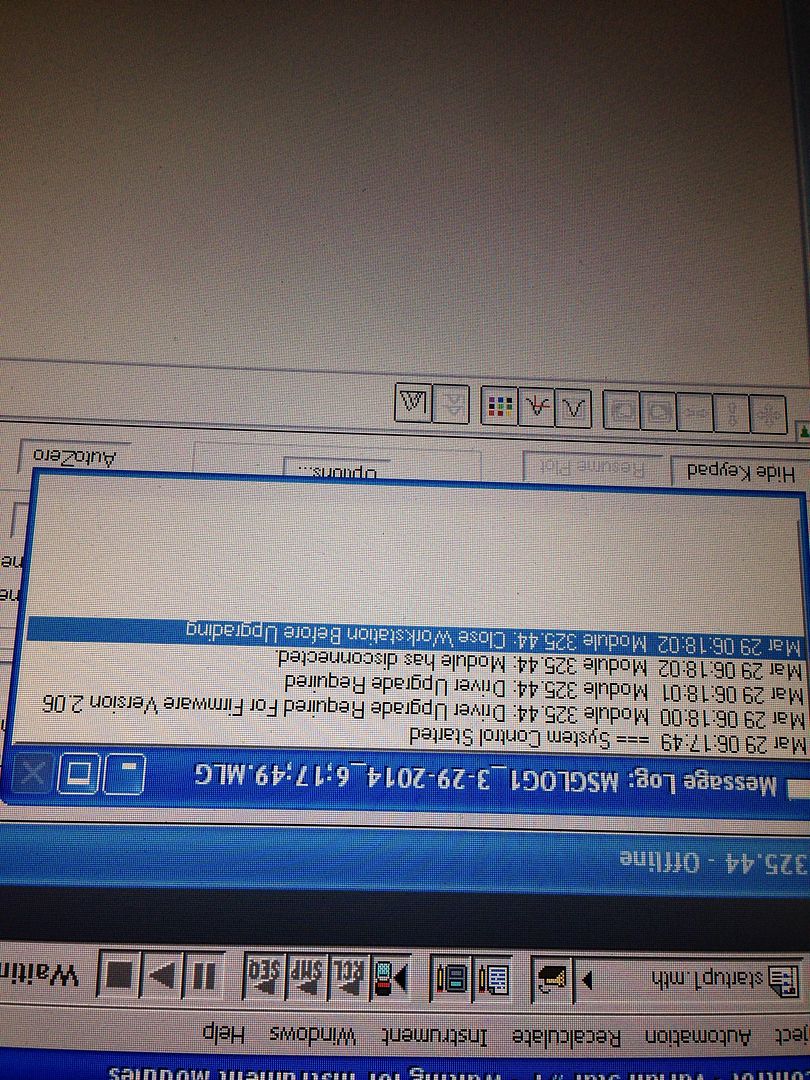 Since Varian dumped Star WS for Galaxie, they never updated the drivers for Star WS when they updated the firmware on the instruments. What can I do?
My personal opinion, Star Workstation is the best CDS I have ever used, Chemstation a close second. Amazing for a CDS that was last updated in 2004.