---

Posts: 41
Joined: Mon Jul 30, 2018 11:58 pm
Location: Louisville, KY
I picked up a 5890 Series II from surplus a few weeks ago, and have been trying desperately to get it working but am not having any luck.
Here's where I'm at on it:
The GC initially only had the 19242 INET board. With that installed, I was able to power it up, program a run, and everything else otherwise checked out although I didn't have any way of collecting data from it.
I found a mothballed 5890 Series II with a 5971 in storage at work, so robbed the HPIB/RS-232 interface from that and installed in the one I'm working with now. The computer that was with that system will talk to the GC provided I set it to 5890A mode(jumper J15) and let me set temperatures/etc but obviously won't work with the FID and NPD. For a couple of reasons(university politics) I can use that computer for limited testing, but can't actually use it to run my GC.
I bought a copy of Chemstation A.08.03, and have since been trying to get the GC working with it.
I'm running the software on an older Dell GX-1 PII under Windows 2000, and have an HP82341 HPIB board(I went through using a generic National Instruments IEE488 board and the older HP82335 from the computer mentioned above) but this version of Chemstation seems specific about wanting an 82341 or 82350).
I've installed the HPIOLibs from the Chemstation CD(H.01.003) and have the 82341 configured EXACTLY as the manual for the card says to do.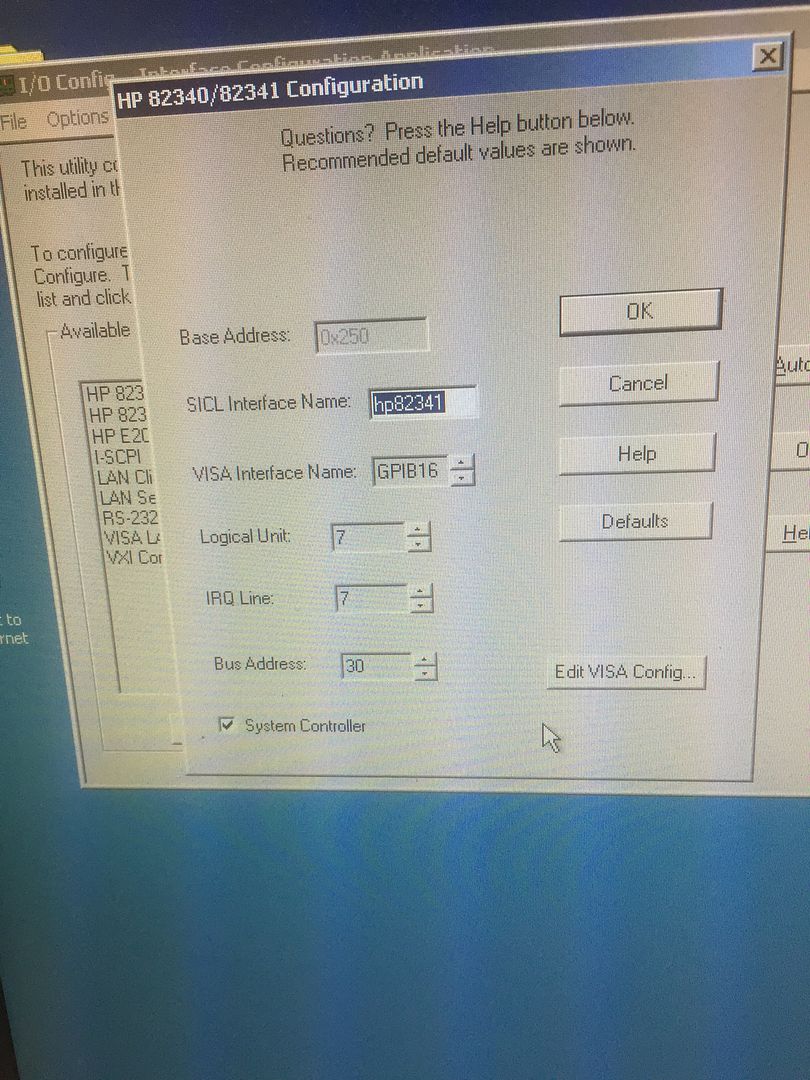 The instrument board was set at ID 16 when I pulled it-I've experimented with changing it to 0 but it doesn't seem to make a difference. In any case, it seems like the card SEES the instrument, as when I click "Edit VISA Config" and ask it to auto-add an instrument, it sees something at address 16.
I've installed Chemstation and Chemstation Companion as per this guide
https://drive.google.com/file/d/0B651q4 ... 1lZm8/view
I don't know where to go from here, though. Everything SEEMS like it should work, but I get the pervasive "GC Not Found" when I launch ChemStation.
Can anyone give me any suggestions for what to try? The guy who sold me the software hasn't set up a 5890 in 10 years or better, and although he'd come he would charge me for it and I'm afraid that I'm stretching my budget to get this thing going(BTW, my goal is to get a working capillary column GC/FID, and the NPD on this is a nice bonus assuming it works. We use Buck Scientific 910s for routine student use and have a very nice 7820/5973 we bought new for GC-MS work, but for a couple of teaching and research reasons I want the capillary column w/FID and am partial to the 5890 since I learned gas chromatography on one as an undergrad).
BTW, just to eliminate it as a possible problem, I've used 3 different IEEE 488 cables, and current have it connected by an HP-branded one that came from the 5890/5971 I mentioned earlier.
In any case, here are what I hope are some relevant photos of the software versions and current settings. I'd appreciate any help anyone may be able to offer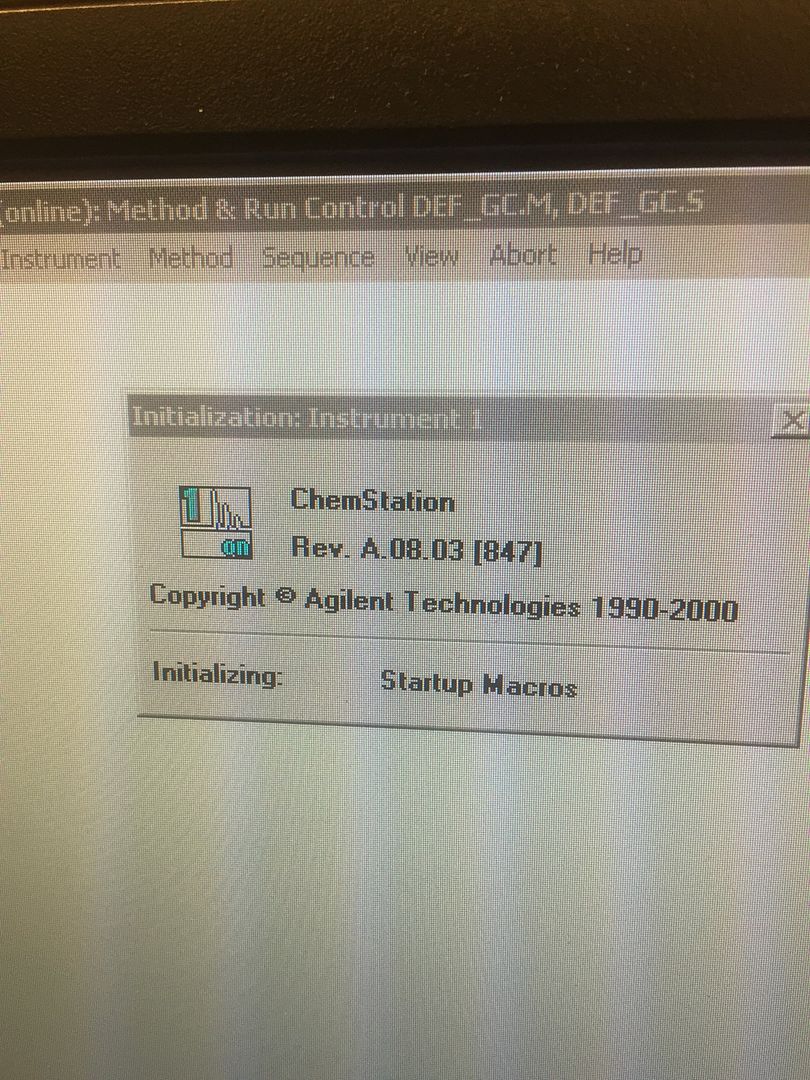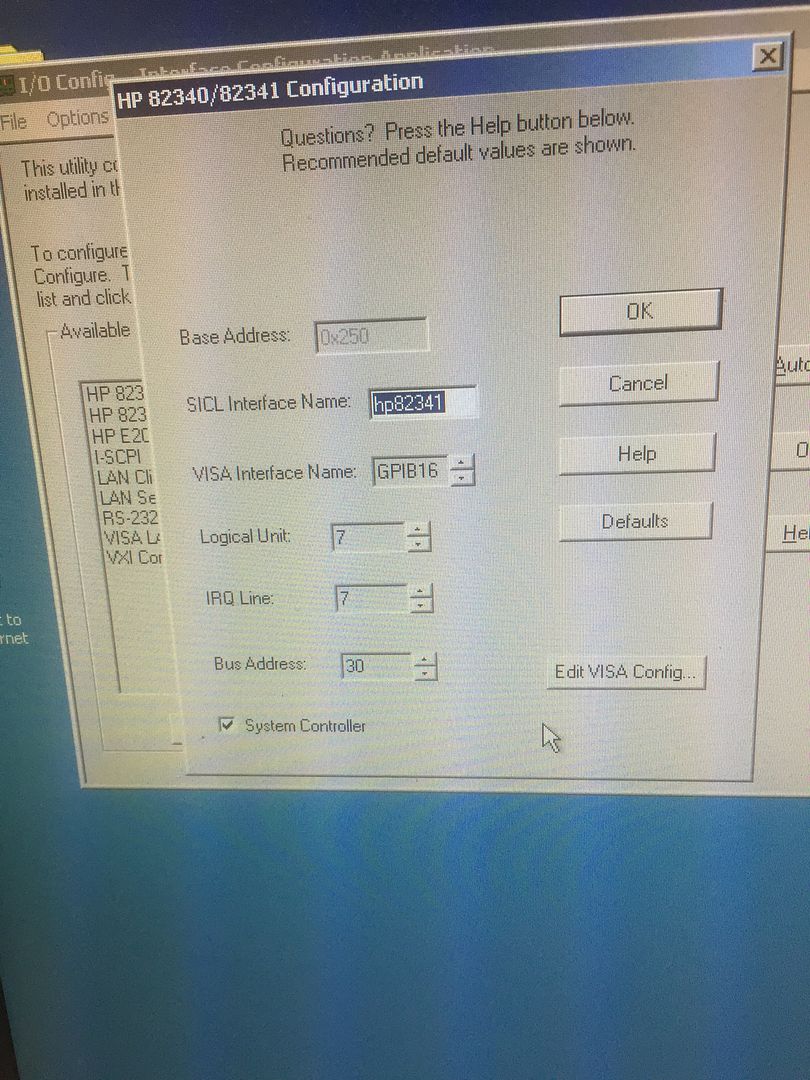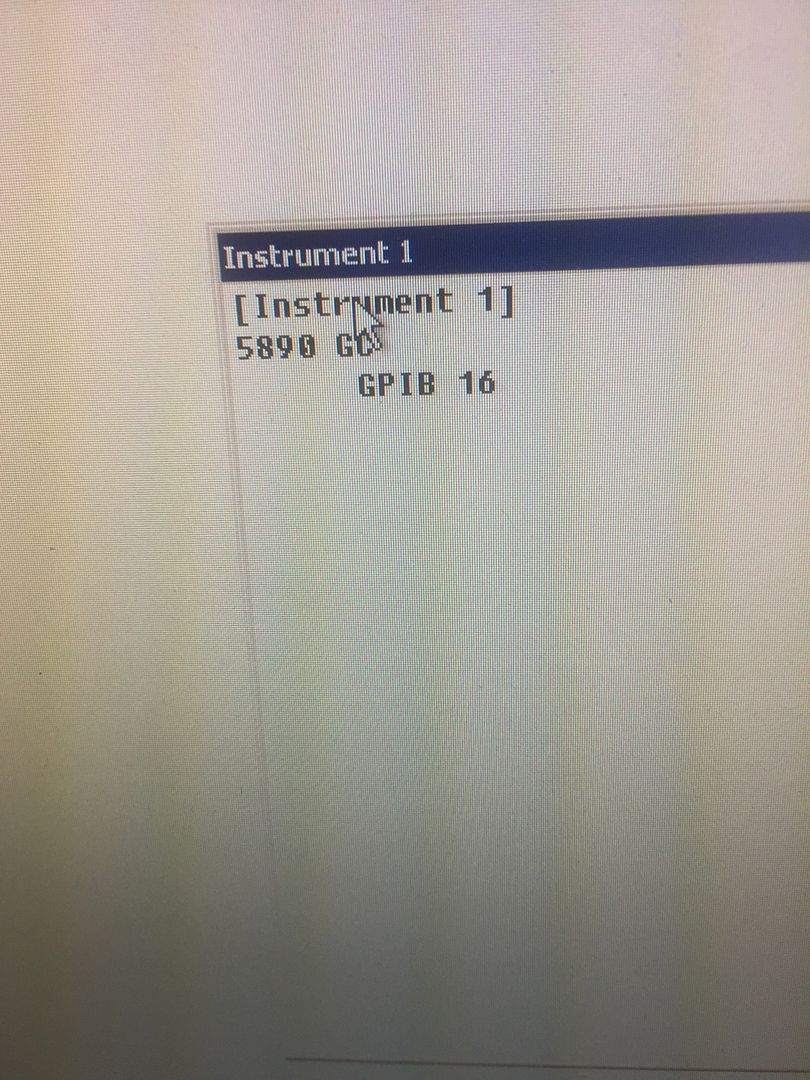 (Chemstation instrument configuration)